NELLY SHIN BIOGRAPHY
"

The journey of an artist is not always a straight path but it goes where the heart wants to go and the heart always points home. Home is where passion and purpose intersect."
— Nelly Shin
Introduction
Nelly Shin is a Canadian singer-songwriter, composer, and pianist. Influenced by multiple genres of music, including country, popular, classical, and Gospel, her songs have played on Adult Contemporary and Inspirational radio. Marrow of My Heart, a single from her self-titled debut album, received airplay in Canada and the US. Her Christmas single, Till You Came for Me My King, continues to play on Inspirational radio during the holiday season. She has recorded four instrumental albums of which her solo piano album Summer Sketches was nominated for an international Best Classical Album of the Year Award in 2016 at SoloPiano.com. Nelly has performed live in concerts, showcases, corporate functions and numerous fundraisers at high profile venues including Toronto Centre for the Arts, the Listening Room (Nashville), and the Empress Hotel (Victoria). She has appeared on CTV, VISION TV, and OMNI. Nelly Shin assumed her professional artist name, Eden's Rose, in 2009.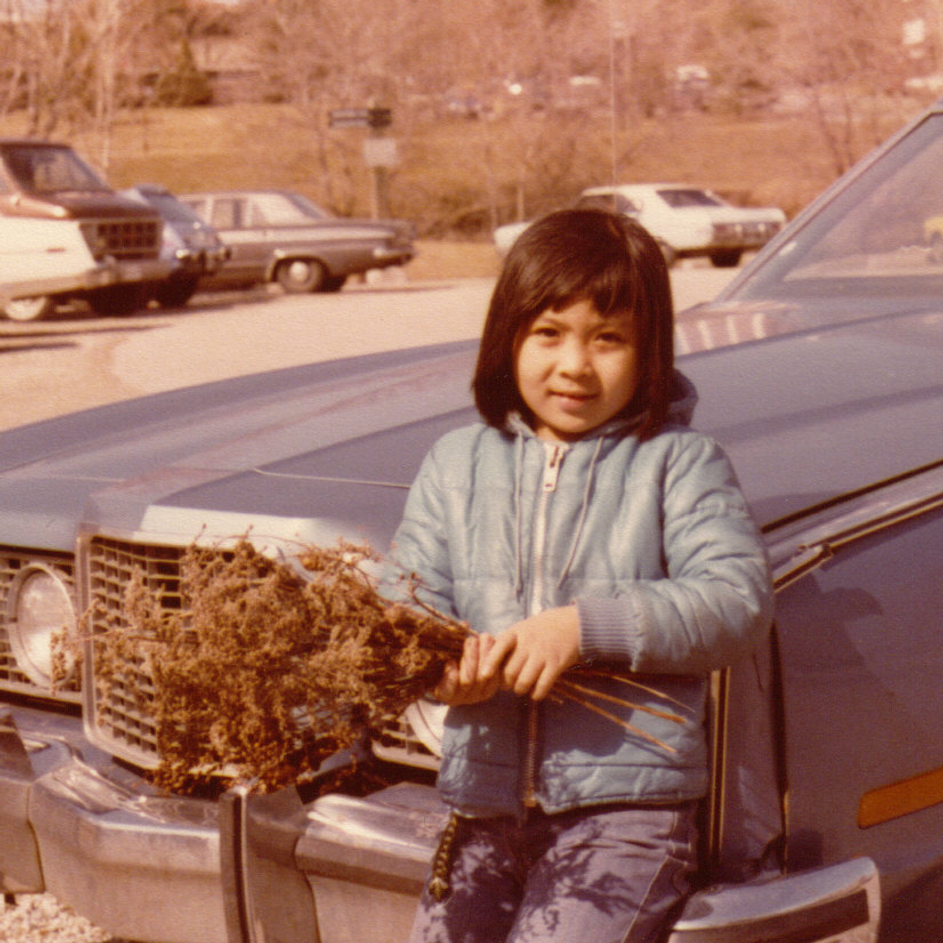 Childhood and Education
Born in 1972 to South Korean parents, Nelly and her family immigrated to Canada in 1977 to flee the political unrest between the North and South. The Shins raised Nelly and her two younger siblings in East York, Ontario. Her father, originally a chemical engineer in Korea, briefly worked for CN Rail cleaning livestock cars and was later employed as a labourer in a cotton ball factory. Her mother, a visual artist, worked in the same factory as her husband and later opened her own floral business. While struggling to make ends meet as new immigrants, Nelly's parents provided their children with lessons in piano, skating, math, and science. When she was ten, Nelly aspired to study medicine and provide humanitarian efforts to the impoverished in developing countries as a doctor. Quiet and studious as a child, Nelly excelled academically and received numerous honours including a Valedictorian Award and rankings in the top five highest average at her schools.
​Her desire to pursue humanitarian medicine overseas eventually waned as her growing awareness of her family's struggles as immigrant business owners and empathy for the marginalized and homeless in downtown Toronto drew her focus from medicine toward justice. She considered practicing law instead. However, her passion for music continued to move to the forefront of her aspirations. She declined an offer to study Arts and Science at the University of Toronto's prestigious Trinity College and accepted entrance to the University of Toronto's Faculty of Music to study piano and composition. She graduated in 1996 from the University of Toronto with a Bachelor of Music.
Early Musical Studies, Achievements and Career
Nelly began studying piano at age eight. Her proficiency accelerated at age eleven, when she came under the instruction of the late Dr. Hwaeja Lee at the Royal Conservatory of Music. The Juilliard graduate's rigorous tutelage motivated Nelly to jump five grades in one year. Inspired by the romanticism of Beethoven, Tchaikovsky and Chopin during her adolescence, Nelly penned her first composition, Yearning, at age fifteen, which she later recorded on her instrumental piano album, In Search of Eden (2013). While in high school, Nelly received several Kiwanis Music Festival awards for her original compositions, including two First Awards. Her parents encouraged her creative development by providing lessons in composition and orchestration at the Royal Conservatory of Music, where she studied with opera composer, Timothy Sullivan, and Juno Award winning composer, Alexina Louie. Influenced by the piano ballads of Dan Hill and the Eagles' Desperado, Nelly penned her first song for her Grade 10 class project, a tribute to John Steinbeck's Of Mice and Men. Her song received airplay in Nova Scotia at a community radio station that summer. 
During her second year of undergraduate studies in the early 1990s, Nelly was instrumental in triggering the implementation of contemporary technological components to the curriculum at the University of Toronto Faculty of Music after forwarding a petition she crafted with a few colleagues to the Faculty Council. The request was granted. Thus, Computer Applications in Music was implemented into the curriculum and also paved the way for a new course on audio recording. Already self-taught and technologically proficient with music programming, score notation and recording, Nelly was then hired by the University of Toronto until the completion of her degree to instruct her peers and Faculty staff as a Computer/MIDI Lab assistant.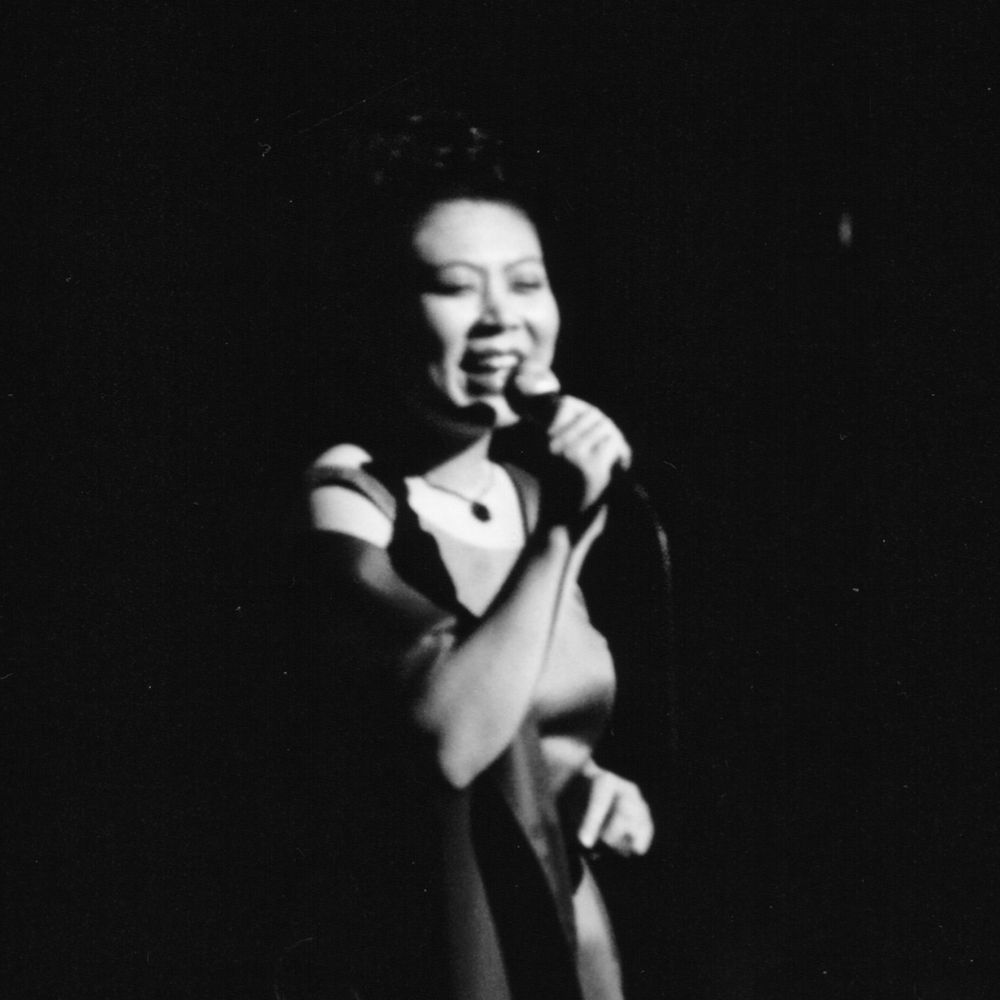 By the time Nelly graduated with a Bachelor of Music, she enjoyed premiers of her original compositions including interpretations by avant-garde pianist, Stephen Clarke and Canada's esteemed St. Lawrence String Quartet. Nelly had the privilege of performing solos as a soprano with the University Chorus during her undergraduate studies. She also sang as a first soprano in a Lerner and Loewe Broadway series with the University of Toronto's Symphony Chorus and the Toronto Symphony Orchestra under the direction of the late Maestro Erich Kunzel (Cincinnati Pops Orchestra) at Roy Thompson Hall. In 1998, she was appointed Composer-in-Residence with the Agincourt Collegiate Institute Symphony Orchestra through the DAREArts Foundation, an outreach that seeks to empower children from underserved communities through the arts. The school orchestra premiered her symphonic suite, Fanfare, at their spring concert.
Upon graduating from the Faculty of Music, Nelly was discovered as a Gospel singer by Grammy Award winning songwriter, Danny Daniels, a former music director at the televised Peoples Church. Although Nelly has not yet released a Gospel album, her career as a live Gospel singer has spanned over twenty years with performances at concerts, fundraisers, and ambassadorial events for dignitaries. She has also made television appearances on CTV, VISION, and OMNI.  
Nelly has worked as a professional musician by teaching piano, theory and composition to prepare students for Royal Conservatory exams and university entrance auditions. She has also worked as a conductor and directed choirs, bands, and musical theatre productions, including Westside Story and Jesus Christ Superstar.
Literacy & Music in the Classroom  
After returning to the University of Toronto in 2000 for a Bachelor of Education, Nelly was hired by the Toronto District School Board as a high school English and Music teacher. Her first teaching posts were in inner-city high schools where her exposure to poverty, family brokenness, delinquency and youth violence deepened Nelly's awareness of the societal challenges around her. She was profoundly impacted by the occurrence of two stabbings in her schools. During the course of her teaching career, Nelly contributed significantly to literacy improvement initiatives, mentoring new teachers, and music education. Her junior woodwind class achieved a Third Award at a Kiwanis Music Festival competition for high school bands.
Artistic Journey 
Nelly Shin's journey as a musical artist began with inspiration from the vinyl records that her mother purchased at local garage sales and country western songs that her father listened to on AM radio. Her desire to record music was birthed at age sixteen after listening to David Foster's self-titled album. The melancholic, lush productions of the composer, pianist, producer influenced her songwriting and piano stylings. She aspired to become a film composer and songwriter.
Then in 1996, after an impactful conversion to Christianity, Nelly embarked on setting aside her dreams to pursue a life of service. She used her musical talents to serve in churches and to teach. However, her passion for songwriting and recording resurfaced while soul searching in the Rockies in the summer of 2003. While visiting Vancouver, Nelly recorded a demo with producer Colin Nairne (Barney Bentall and the Legendary Hearts, Spirit of the West, Mae Moore) at his North Vancouver Studio. He encouraged her not to give up on her singing and songwriting. After returning to Toronto, while continuing to teach in the classroom, Nelly spent the next two years writing new songs and released a full length debut album in 2005. Her album was produced by Brian Gagnon, who recorded Shania Twain just before her Nashville record deal. Nelly spent her summer in 2005 promoting her first single, Marrow of My Heart, to Adult Contemporary radio stations and garnered airplay in the US, Canada and as far as Australia, and Japan. Marrow of My Heart received the recommendation of US radio consultant Eric Norberg in his publication, AC Music Research Letter (Portland, OR) alongside Kelly Clarkson's Because of You. Multiple tracks on her album received airplay on both popular and country radio stations. With radio interviews and growing attention from music industry professionals, including reps from EMI and Sony, and exposure to audiences at events featuring hit songwriters, Nelly's future in the music industry seemed promising.
However, her commitment to faith and service steered her on a new path. In 2008, nearing the peak of her pay scale, she resigned from her permanent post at the school board, sold her home, and left behind the doors that started opening in Nashville. She embarked instead on a path of volunteerism and charitable service to broken families, the homeless, and individuals struggling with personal crisis through outreach missions in North America. She supported herself as a freelance musician between travels. In 2009, she assumed the professional artist name Eden's Rose and released her first instrumental piano album Paradise Memoirs. Around the time she acquired her stage name, Nelly's preferred recording technique has been to spontaneously compose on the piano while recording with minimal editing. She believes this keeps her music inspired, natural and emotionally raw. 
"

When one's hunger for authenticity and calling are strong enough, one attains the audacity to leave behind the comforts of the familiar in search of greater meaning. There is a price that comes with walking on uncharted territory in search of truth and purpose. But the rewards of personal freedom and empowering perspective outweigh the cost. "
— Nelly Shin
In 2012, she moved to Vancouver Island, British Columbia, to fulfill her lifelong wish to live near the mountains and ocean. During this time, she recorded some of her most romantic piano works including In Search of Eden (2013) and Postcards from Banff (2014). She also penned the manuscript of her first work of fiction, which is yet to be released. Set in an imaginary land modelled after the scenic landscapes of Vancouver Island and the Lower Mainland in British Columbia, Nelly explores the themes of abandonment, grief, destiny, honour, justice, intergenerational reconciliation, and the role of nature, music and faith as therapeutic forces. In 2014, she composed her single, Rhythm of Your Dreams. Her song was once again recommended to Adult Contemporary radio station rotation lists by Eric Norberg's radio consulting firm publication, AC Music Research Letter, and reached No. 4 on his charts after Celine Dion, Adina Menzel's Let it Go, and Sara Evans. Although no official radio campaign followed, her song still peaked at No. 2 on Top40-Charts.com's Top 10 World Singles Chart. 
​In 2016, she recorded Summer Sketches, a nostalgic album of scenic landscapes Nelly witnessed throughout her travels. From the dense red cedar forests of Cathedral Grove to the rustic rolling hills of Muskoka, Nelly's love for scenic beauty is archived in this solo piano album. Summer Sketches was nominated for Best Classical Album of the Year in 2016 by SoloPiano.com among international contestants. 
Once again inspired by the beauty of the West Coast, Eden's Rose is currently completing her fifth piano album.
Compassion, Justice, and Politics 
At the end of her season in outreach missions, Nelly's frontline experiences with broken families and marginalized individuals prompted her to revisit her interest in practising law, a path she had deferred twenty years earlier to follow her passion for music. While preparing to apply to law school, her involvement in Conservative politics steered her toward lawmaking. She was elected in the 2019 general election as Member of Parliament for the electoral district of Port Moody-Coquitlam.She was appointed Deputy Shadow Minister of Canadian Heritage. 
Interesting Name Facts 
Nelly's parents named her after the Olympic Russian-Korean gymnastics gold medalist Nellie Vladimirovna Kim, who won three golds and a silver in the 1976 Montreal Summer Olympic Games in Canada. 
Nelly's father is a descendent of the venerated General Sung-gyeom Shin, who was instrumental in helping King Wang Geon establish the Korean Goryeo Kingdom in 918 CE after dethroning a tyrant. General Shin later martyred his life to save his king. ​ 
Eden's Rose is alluded to in The Sands of Time Are Sinking, an old hymn penned by Samuel Rutherford and is found in the line "Soon shall the desert briar break into Eden's Rose".
Discography 
Instrumental Albums 
Summer Sketches, © 2016 Nelly Shin, SOCAN ℗ 2016 Eden's Rose Music, Recorded & Produced in Toronto · Pop/Classical Solo Piano 
Postcards from Banff, © 2014 Nelly Shin, SOCAN ℗ 2014 Castlebridge Inspirations, Recorded in Malahat, Produced in Toronto · Pop/Classical Instrumental Piano ​ 
In Search of Eden, © 2013 Nelly Shin, SOCAN ℗ 2013 Eden's Rose Music, Recorded in Malahat, Produced in Los Angeles and Victoria · Pop/Classical Instrumental Piano 
Paradise Memoirs, © 2010 Nelly Shin, SOCAN ℗ 2010 Castlebridge Inspirations, Recorded & Produced in Toronto 
Singles and Song Albums 
​Rhythm of Your Dreams, © 2014 Nelly Shin, SOCAN ℗ 2014 Eden's Rose Music, Recorded and Produced in Malahat · Adult Contemporary/Pop, Singer-Songwriter  
Heaven's Best, © 2011 Nelly Shin, SOCAN ℗ 2011 Castlebridge Inspirations, Recorded & Produced in Toronto · Adult Contemporary/Pop, Inspirational Singer-Songwriter 
Till You Came for Me My King, © 2009 Nelly Shin, SOCAN ℗ 2009 Castlebridge Inspirations, Recorded & Produced in Toronto · Inspirational Christmas, Singer-Songwriter 
Nelly Shin, © 2005 Nelly Shin, SOCAN ℗ 2005 Nelly Shin Music, Recorded & Produced by Brian Gagnon, Toronto · Adult Contemporary, Pop/Rock, Singer-Songwriter
Incidental Music 
​There is a River (Psalm 46:4-5), © 2018 Nelly Shin, SOCAN · Performed live at Prayer Vigil for Victims of Pittsburgh Synagogue Shooting, Grace Life Centre, 2018 
​The Lord's Prayer, © 2015 Nelly Shin, SOCAN · Performed live at Mel Lastman Square Prayer Vigil for Victims of North York Van Attack, 2018 
​I Believe in Heroes (Triumph of the Cross), © 2015 Nelly Shin, SOCAN ℗ 2015 Eden's Rose Music · Patriotic Tribute to Korean War Veterans, Performed live at HMCS Star Naval Base 
​Richmond Hill - Smart Place for Business, © 2012 Nelly Shin, SOCAN ℗ 2012 Castlebridge Inspirations · Richmond Hill Economic Development Dept., Richmond Hill Centre for the Performing Arts